With over 100 years of combined experience, you can trust Merco.

We have been a staple in the marine industry for decades. We are the most experienced you will find, and our service is second to no one. Within our office, our main sales personnel have been at Merco 15-25 years. Most of our employees have been with us the larger part of 30 years. We know what we do, and we do it well.
After the flood in 2004, we began our relationship with Merco Marine by ordering Truss Frame Docks for our marina. The products are superior to others we have used in the past and their service is always prompt. We couldn't be more satisfied!
-Justin H.
Your One Stop for Quality Dock Parts and Custom Services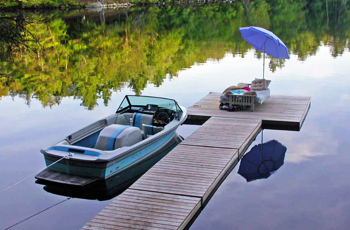 12+ Different Dock Systems
One design never works for every purpose. Over the years, we have developed several different types of dock systems to meet the needs of your specific project.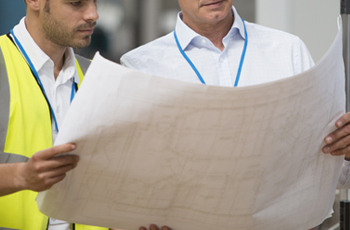 Free Design & Consultation
Utilize our team and their combined knowledge of 100+ years experience in the dock and marina industry to come up with a dock system that works for you.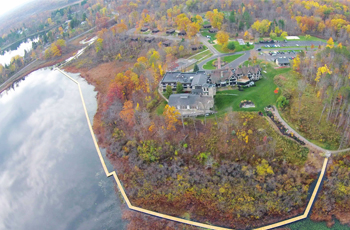 Custom Design
We can assemble your project and ship it out to you nearly 99% complete. All you would need to do is get it in the water, pin it together, and anchor in place.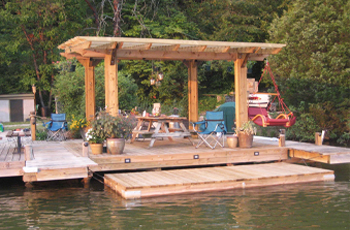 Highly Customizable
Want to source your own lumber or do some of the assembly yourself? Plenty of options are available so that you can have a system in place that works for you.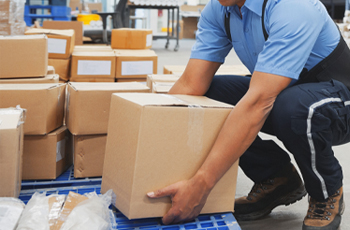 Shipping & Freight
We dedicate a large portion of our time getting you a good shipping rate. With Merco Marine, you pay only the actual cost of the freight and nothing more.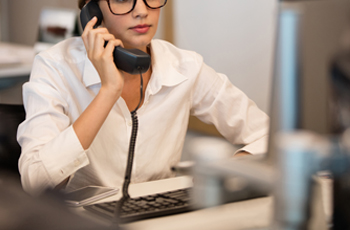 Dedicated Customer Service
When you call our office you will speak with a real person, not a machine. Our knowledgeable sales staff will assist you in making the right decision for your project.
American Made & Manufactured
When you do business with Merco, you are buying direct from the manufacturer. Everything we manufacture is made in the USA with U.S. workers and U.S. Steel. All of our items are hot dipped galvanized after fabrication and are made to last for years.