Residential Floating Boat Dock Services
Residential/Private Homeowners
Merco Marine has manufactured and provided the guidance, materials, and components for thousands of small-size residential, or sometimes otherwise referred to as private homeowners docks throughout the entire United States and abroad. With residential projects we will work with you to complete your project in a way that is ideal for you. We have the ability to manufacture your entire dock system in our plant and ship it out to you as a pre-fabricated dock system which is 99% complete and ready for you to install in the water. We can also work with you to come up with a line-item-by-line-item list of components that we can send to you in small truckload or UPS/FedEx ground-size orders for you to do your own assembly on site.
Just like our other floating dock systems, our residential projects are able to be completed in various different ways using various types of our dock manufacturing components. One key point that is different from commercial or industrial projects is the amount of flotation we design into the layout.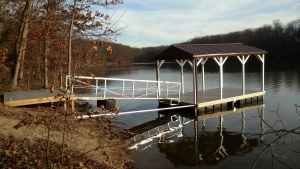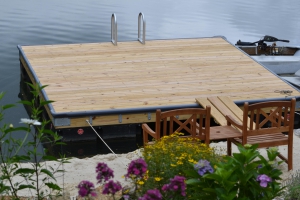 ---
More Projects
Want to see more examples of our residential projects?
Check out the private homeowners section of our Projects page.